About Us
Dr. Patrick Newhouse B.S, D.C.
Dr. Patrick Newhouse D.C. DAASP, FACSP is the Director of Newhouse Health Solutions. He received his doctoral degree from Palmer Chiropractic College in 2008 graduating Magnum Cum Laude. He has completed post-doctoral studies in Neurology and Lifestyle Medicine from Harvard Medical School. Dr. Newhouse is a Diplomate of the American Academy of Spinal Physicians, and a Fellow of the American College of Spine Physicians. He is a contributing author to the book Neck Pain: Why Your Neck Hurts and What You Can Do About It.

While at Palmer, Dr. Patrick studied an additional 400 hours above the normal course load to master the Blair technique which is a specific system of analyzing and adjusting the upper cervical vertebrae. Due to his advanced knowledge, he is regularly asked to be a guest speaker at Palmer College of Chiropractic. He is an adjunct faculty member at Scott Community College, Kirkwood Community College and Carl Sandburg College.

To advance his ability of helping the sick get well, Dr. Patrick did a specialized internship in Pittsburgh with Dr. Daniel Pompa, a world-renowned specialist in treating environmental and neurotoxic mediated illness such as autism, chronic fatigue syndrome, diabetes, fibromyalgia, heart disease, irritable bowel syndrome, lyme disease and weight loss resistance. After this advanced training, Dr. Patrick was called back to the Quad Cities to combine his expertise in both upper cervical neurology and detoxification protocols. Newhouse Health Solutions was founded in the summer of 2010 in Davenport Iowa and provides a "comprehensive approach to uncompromising health."

Dr. Patrick's passion for helping the sick came from his own suffering as a young child where even participating in sports and extra- curricular activities was too much for his young body to endure. After many years of researching, practicing a holistic approach to wellness, and receiving specific upper cervical care, Dr. Patrick has a clean bill of health. His passion is for all to have the same information and opportunity. He has dedicated his life to seeking and finding the CAUSE of the problems that ail our society today. His goal is to help remove the cause and allow one's body to do the healing via Decentralized Medicine and Upper Cervical Chiropractic.

Dr. Patrick and his wife, Dr. Jackie, have five children. He loves spending time with his family, being a father, reading, learning, and working out.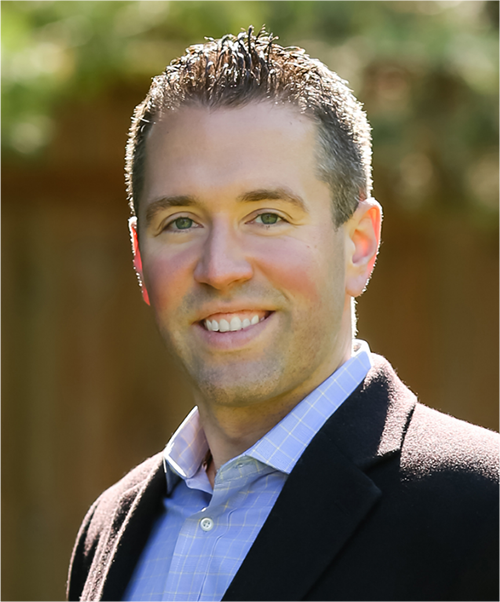 Dr. Jacqueline Newhouse, D.C.
Dr. Jacqueline Newhouse is the Public Relations coordinator in the office. She graduated Cum Laude from West Chester University in Pennsylvania with a Bachelor of Science in Kinesiology: Fitness Specialist in 1997. Upon graduation, she worked at the prestigious Cooper Institute for Aerobics Research in Dallas, Texas in epidemiological research and worked on the study PRIME (Physical Readiness for Invigorating Movement Everyday). She has worked in the Health and Fitness Industry in many roles including Corporate Fitness Manager at Pepper Hamilton Law Firm and Lead Instructor at the National Personal Training Institute in Philadelphia.

Dr. Jackie loved the health and fitness industry, but the basic principles of eating right and exercising did not seem to be adequate. She sought answers and came to realize that the nervous system is the most crucial element in health. This master control system coordinates every tissue, organ and system in the entire body. It is the nervous system that sends the messages necessary for the heart to beat, the lungs to breathe and the intestines to absorb nutrients. Therefore this system needs to be operating at 100% in order for any diet and exercise to yield optimal results. Upon this conclusion, Dr. Jackie enrolled in Palmer Chiropractic College to learn more about our amazing bodies, how they work and most importantly how they heal. She specialized her training in the Blair Technique protocol at Palmer. In her last trimester at Palmer College, she moved back to Pennsylvania to study with Dr. Daniel Pompa who specializes in Neurotoxic Illnesses. This is where Dr. Jackie learned how critical diet and environment are to health and well being. She received her Doctorate in Chiropractic and Lifetime Achievement Award from the Palmer Campus Guides organization in October of 2008.

After God blessed Dr. Jackie and Dr. Patrick with their second daughter, she made it her priority to be a wife, mother and doctor at home. Now, 5 children later, she is a homeschooling mom who has continued her wellness journey and has discovered that in order to be truly happy and healthy, you MUST have God at the center. Check out more about this part of her journey at www.vanitytoveil.com on the About Us page.
With that being said, she stays very well connected with the actions of Newhouse Health Solutions and helps to organize many of the amazing health events put on around the Quad Cities including the popular- "One Day Transformation" and "Rev it UP." Also, she teaches classes for community events, church organizations and business around the Quad Cities.

Dr. Jackie enjoys spending time with her family, her church family, reading, writing and being active in nature.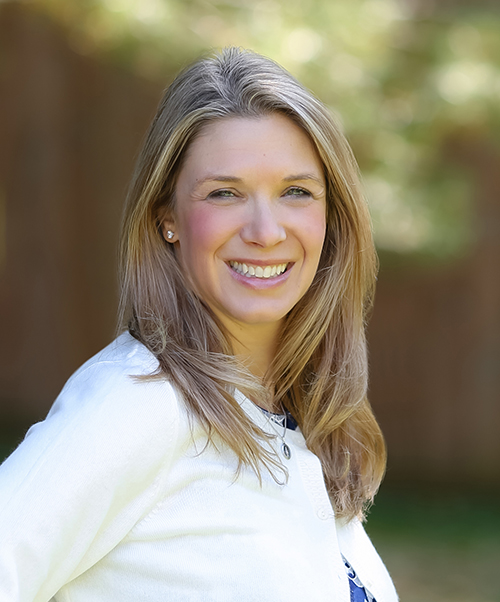 Amber N. Vaughn, C.S, D.C.
Amber N. Vaughn, B.S, D.C is the Office Manager of Newhouse Health Solutions. She graduated with her Doctor of Chiropractic from Palmer College in 2009. While at Palmer, she participated in Palmer's Clinic Abroad program, traveling to Madagascar to serve patients who have very limited access to medical or chiropractic care. During her last trimester at Palmer she participated in a Clinical Teaching Assistant program where she worked directly with staff Doctors; mentoring and guiding students through their clinical course work. She knows that her calling in life is being a Doctor of Chiropractic. She believes that the human body is created with innate intelligence and is a self healing organism. As a specific upper cervical Doctor she removes nervous system interference with chiropractic adjustments. She specializes in Toggle, but is trained in various Chiropractic techniques such as Nucca, AO, Gonstead, Thompson, Diversified, and Activator.

Dr. Vaughn stays current on the latest chiropractic literature and research. She is consistently striving to advance her profession through research and continuing education to ensure that her patients receive the most comprehensive and advanced chiropractic care. She enjoys working with pediatric and differently abled children. She is committed to promoting health and expressing life to its fullest.

Dr. Vaughn's greatest accomplishment is becoming a Mom. Throughout her adventures in parenting she has had the honor of mentoring many birth parents and parenting many children. Social services has become one of her passions and she is very involved with the local state and federal agencies, foster and adoption communities, and creating change in the system to better serve parents and children. In her free time she enjoys leading Girl Scouts, reading, and creating art through various mediums.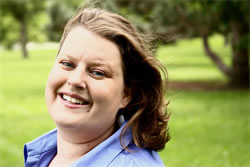 ---
Calendar of Events
Google Calendar goes here
---
Employment Opportunity
Newhouse Health Solutions is looking to expand our team. We are currently accepting resumes for a Marketing Coordinator. Please send your resumes to info@newhousehealthsolutions.com or fax them to 563-514-5848.
Wanted Marketing Coordinator:
How would you like to join a team that strives to improve the lives in their community? We are looking for a Marketing Coordinator that has a desire to communicate and promote health and wellness in the Quad Cities and surrounding areas. Our applicant will be a self-starter that is able to follow directions and generate new exciting ways to promote our growing business. This opportunity allows for the flexibility to be self-motivated and work independently, yet in a team environment. As part of your marketing duties your role will involve creating new business through attending networking events, event planning and coordination, and implementation of our successful marketing programs. You will also develop and execute marketing plans for specified services and programs; which will include expanding existing marketing material, identifying new opportunities to increase and promote the services of Newhouse Health Solutions, meeting prospective clients in the community, and acting as liaison with outside vendors, agencies, and media outlets. Our candidate will be responsible for assisting the Director and Manager with planning, developing, implementing, and maintaining marketing programs to promote Newhouse Health Solutions, its image, services and community outreach. We are looking for a special person that has passion for going above and beyond the expected, who loves to meet new people, has excellent writing and presentation skills with strong conceptual and creative capabilities, a warm and friendly telephone manner, is organized, and has the ability to prioritize multiple projects. Two to three years or more in marketing or communications field with special emphasis on health care is a plus but not required. We will train the right candidate. If you want flexible hours and great pay, this is the opportunity you have been waiting for. If you feel your qualifications match our team, you may apply by sending a resume to info@newhousehealthsolutions.com or by faxing it to 563-514-5848.